Say NO to False Climate Solutions!
Friday, November 16th in Sacramento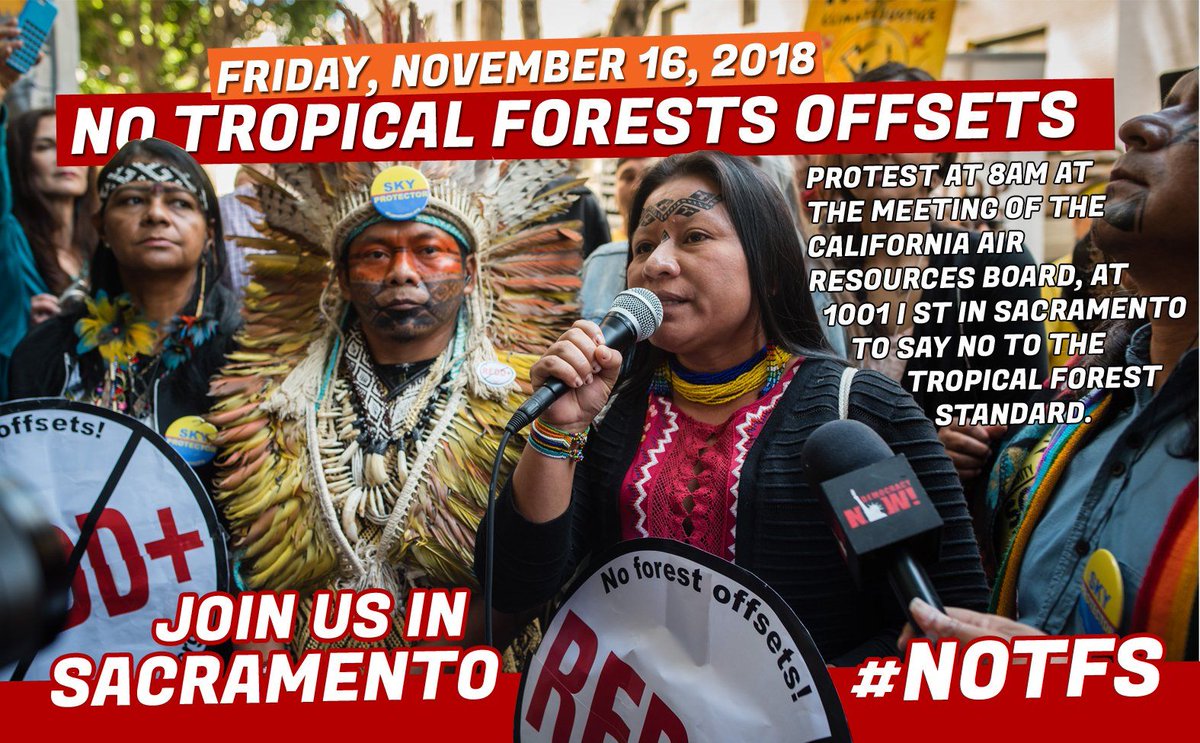 California regulators are considering a tropical forest offsets policy that would allow dirty industries to continue to pollute, while threatening the rights of forest-dwelling peoples and allowing for continued oil extraction from California to the Amazon.
California's Tropical Forest Standard (TFS) is a threat to the earth and to indigenous sovereignty and self-determination. Join us at the Air Resources Board meeting to say NO to the Tropical Forest Standard and tell them that it's time for REAL solutions that actually stop the expansion of oil and gas drilling.